Overview: Stunning Safaris in Rwanda
The "land of a thousand hills," Rwanda is a jewel that is often overlooked. Its people offer a true testimony to the resilience of humankind, having put into practice a reconciliation that can be a lesson for the rest of the world.
From the somber halls of the Genocide Museum in Kigali to the lush rainforests of Virunga, a Rwandan safari is a truly unique African experience. Trekking to see the Silverback gorillas is a once-in-a-lifetime adventure. Listen closely and the thumping of their chests will draw you ever closer.
There's no other way to say it: Rwanda is pure magic.
The trek of a lifetime to spend an hour with mountain gorillas at close range
A powerful and moving visit to the Genocide Museum in Kigali
Enjoy and stay in Kigali, the bustling, sophisticated capital
Hike through stunning terraced hillsides
Interact with the resilient, generous, and kind people of Rwanda who have made reconciliation their gift to mankind
JAN
FEB
MAR
APR
MAY
JUN
JUL
AUG
SEP
OCT
NOV
DEC
The small country of Rwanda is a breathtaking country and there is a lot to experience. Most people come to Rwanda for a gorilla trek. While it is considered a year-round activity, the best times to go are during the dry seasons from mid-December to early February and from June to September. Rwanda safaris and gorilla treks are possible during the rainy seasons but there can be a lot of mud and enough rain to make it a difficult trek. Conversely, going to visit the chimpanzees in Nyungwe is best when during the rains as the chimps are easier to locate in the forest.
The optimal gorilla trekking is during the Dry Season from late June to September. The forest trails are not as slippery and there is more sunshine.
Gorilla trekking during the Wet Season from October to May is more difficult due to the rains making the slopes slippery and more exhausting to climb. Gorilla treks are however possible even in the wet season. April is the wettest month and should probably be avoided.
Featured Accommodations
Our selection of camps, lodges, and resorts are situated in prime locations, maximizing the experience of your Rwandan safaris. Secluded and picturesque, they'll immediately transport you to a different state of mind. Each location offers exceptional standards of service. And more important, they all take conservation seriously. Not only do they make as small a footprint as possible, but they aim to give back to the communities and ecosystems in which they exist.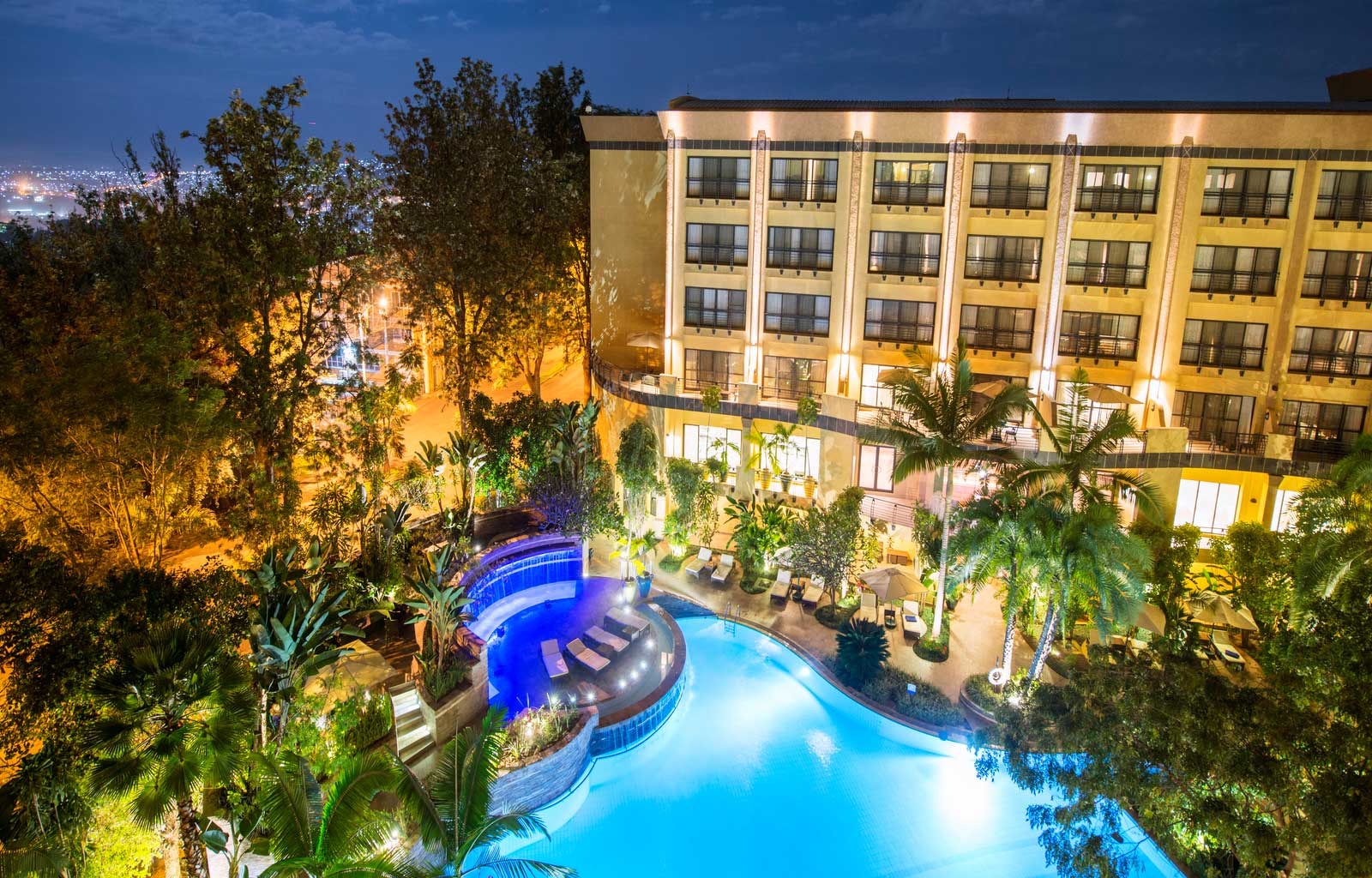 Kigali Serena Hotel
Kigali, Rwanda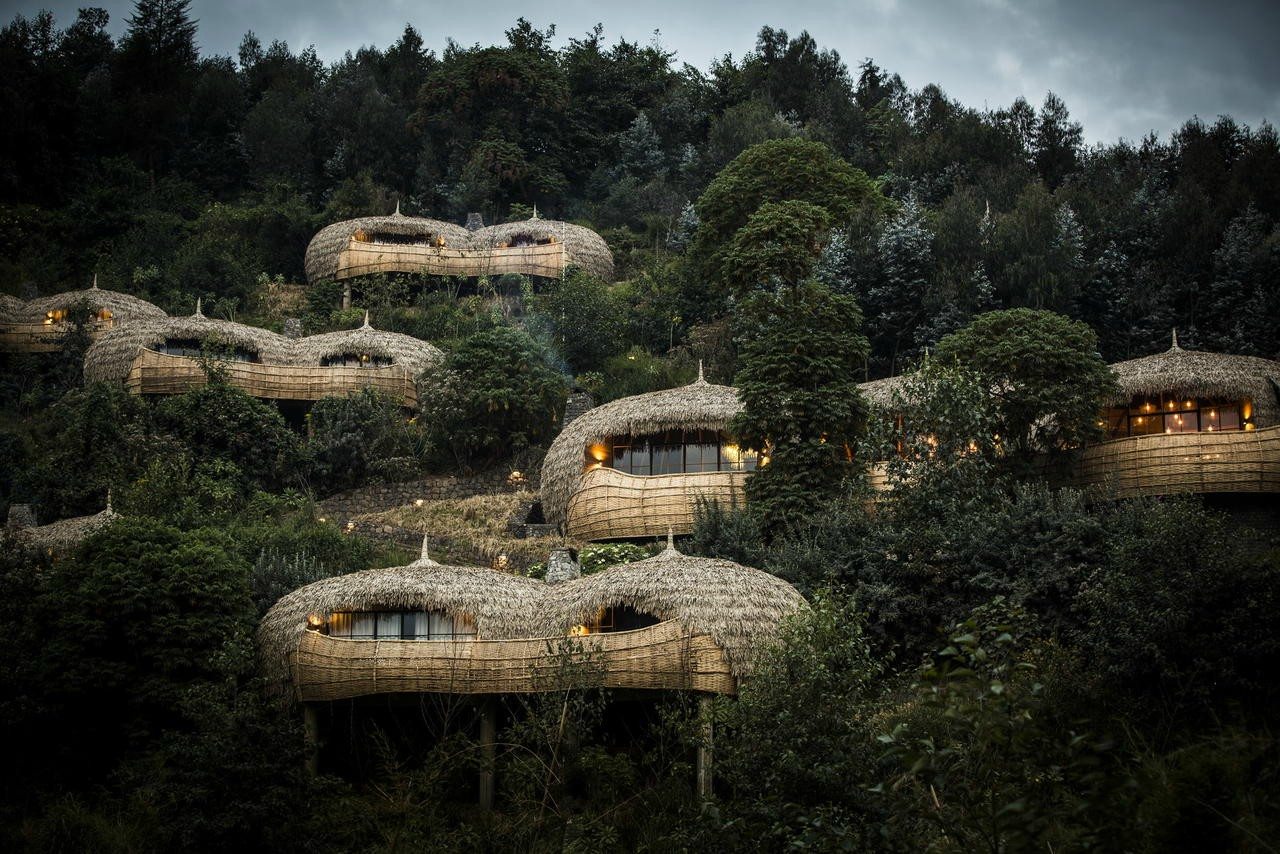 Bisate Lodge
Volcanoes National Park, Rwanda
Rwanda Journeys
Our tested, tried, and true itineraries that feature vibrant Rwanda.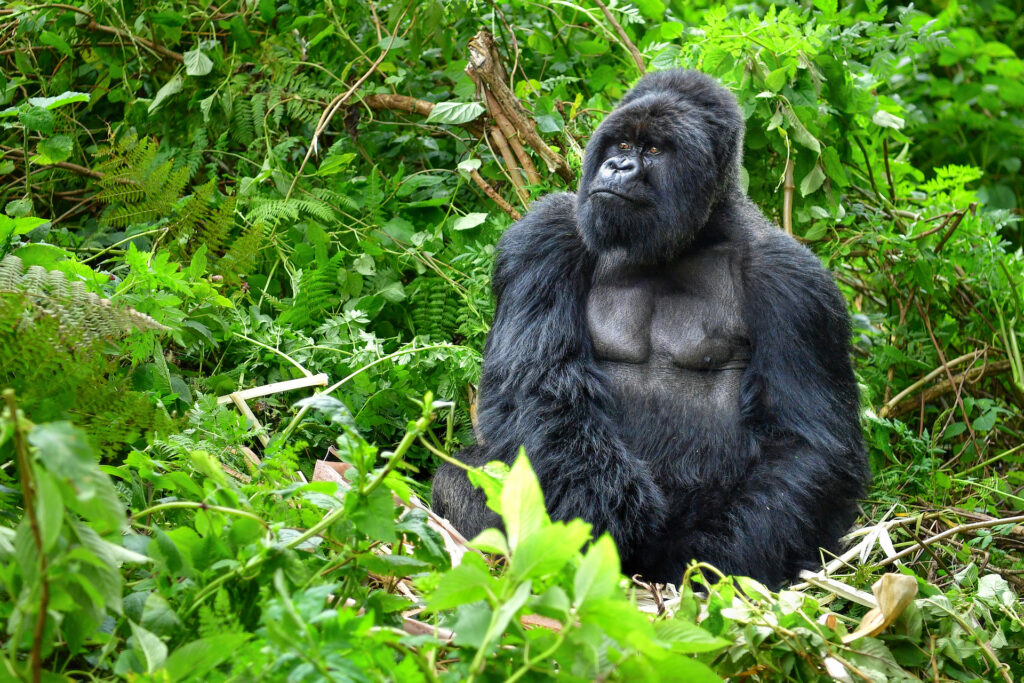 Gorilla Trek
Rwanda
Price
Starting from $4,800
Want us to design a custom journey for you?
Ready to start your adventure?
We're ready to be your guide as you embark on the wondrous discovery of your own great story.