Gorilla Trek Extension
Discover the critically endangered Mountain Gorillas of Rwanda. Start your journey in Rwanda on an epic adventure of a lifetime before flying on to Nairobi or Arusha to revel in the majesty of the full safari experience.
Explore this Extension
Duration
4 days / 3 nights
Price
Starting from
$4,800
You have entered an untamed story bigger than expected. The sound of a gorilla beating his chest—thud, thud, thud—as you hike through the rainforest is as exhilarating as it gets. The very essence of the mountain gorilla in his environment meeting your great adventure. Rwanda, the "Land of a Thousand Hills," is stunningly beautiful and her people, an absolute delight. Everything around you vibrates with life. Many say their time with the gorillas was a peak experience in their life. As you walk through a bamboo forest and stare up the Virunga, the wonder and beauty bring you to a new threshold. Time feels suspended, like space between the chapters of your copy of Gorillas in the Mist.
Please note that children 15 years and younger are not permitted to visit the gorillas. Gorilla Permits are not refundable for any reason.
The trek of a lifetime to spend an hour with mountain gorillas at close range
Hike through stunning terraced hillsides observing village life
Interact with the resilient, generous, and kind people of Rwanda who have made reconciliation their gift to mankind
Enjoy the bustling, sophisticated capital, Kigali
A powerful and moving visit to the Genocide Museum in Kigali
"There is something about safari life that makes you forget all your sorrows and feel as if you had drunk half a bottle of champagne — bubbling over with heartfelt gratitude for being alive."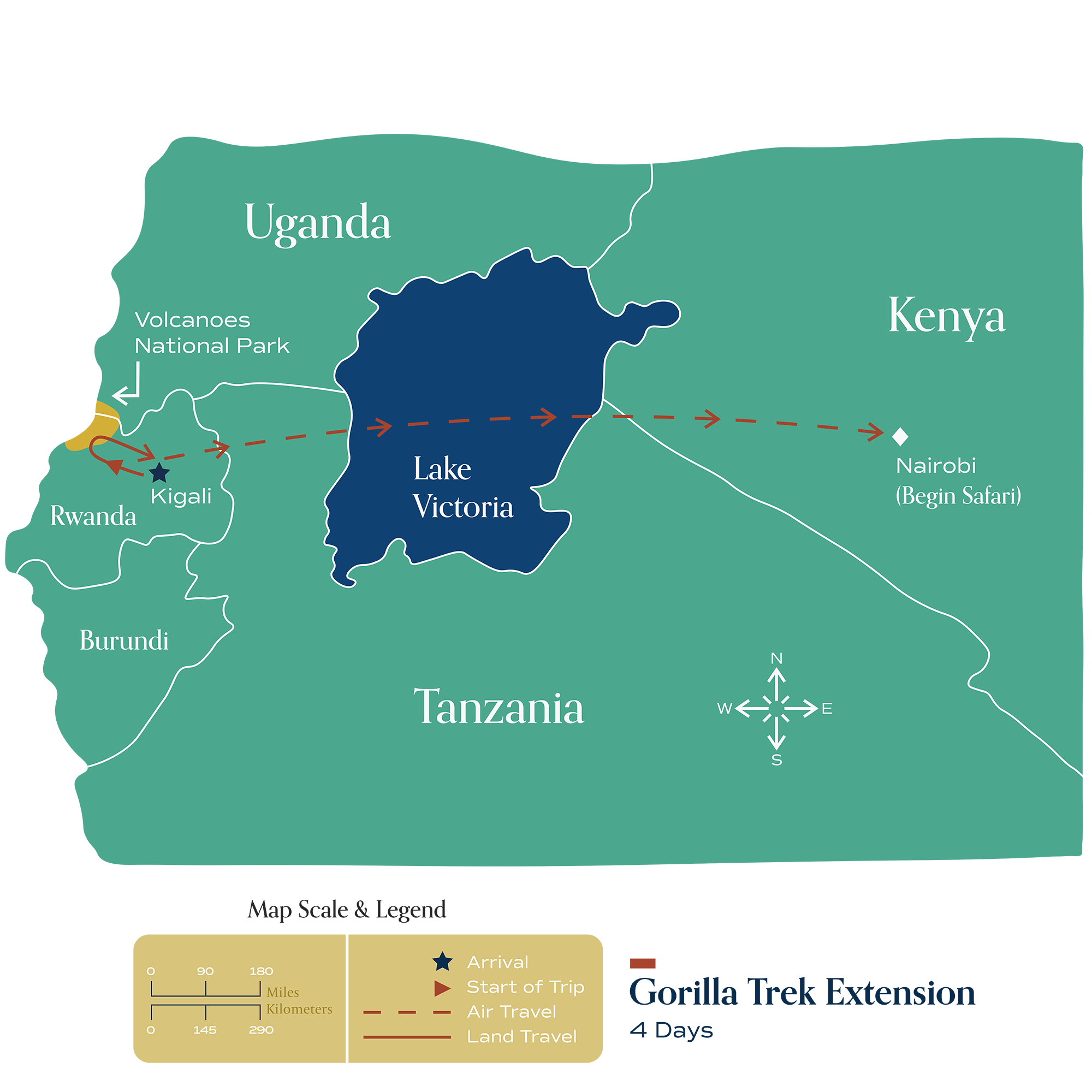 Day 1: Arrive in Kigali, Rwanda
The "Land of a Thousand Hills" is a small, yet scenically stunning country. On the slopes of the fabled Virunga Volcanoes reside some of the last mountain gorillas in the world. Arriving this evening, receive a warm welcome with an immediate transfer to your 5- star hotel. You are soon to experience the instantaneous hospitality and infectious smiles of the people welcoming you to Africa and, before long, the thrill and awe of spending one glorious hour with the mountain gorillas of Rwanda.
Day 2: Volcanoes National Park
Kigali was founded as a German settlement and is now a vibrant and sophisticated African city of one million residents. The genocide of 1994 was one of the most horrific episodes in human history, but in a true testimony to the resilience of humankind, the Rwandan people have put into practice a reconciliation that is a lesson for the rest of the world.
This morning you will pay a sobering, yet important visit to the genocide museum in Kigali. After the tour, drive north past enchantingly beautiful tiered farmland toward Ruhengeri at the foothills of the Virunga Mountain Range, arriving at your boutique hotel or mountain lodge in the late afternoon. Many surprises await you.
Day 3: Mountain gorilla trek
This morning you will go in search of the world's largest living primate, the critically endangered Mountain Gorilla. Arise well before the gorillas and after a hearty breakfast, drive to meet your Gorilla Trackers for a briefing. Starting in the cultivated foothills of the Virunga, you will see stunning views in all directions. Signs of buffaloes and elephants may be found as you enter the denser rainforest which comes alive with colorful bird calls and the magical sounds of the jungle. The magnificent peaks of the Virunga—which are among the highest in Africa—are visible through openings in the canopy. You may hear the beating of a chest in the distance as your expert trackers get you ever closer to the gorillas. Once the gorillas are located, you are allowed to stay with them for one magical hour. This is certainly one of the greatest wildlife experiences you can have on earth.
Return to your mountain lodge for lunch before departing overland to your hotel in Kigali for a well deserved hot shower with dinner and overnight to follow.
Day 4: Nairobi, Kenya
Today you will fly from Kigali to the safari capital of East Africa, Nairobi, Kenya. While a longer travel day, your spirit is full of adventure. Your gorgeous hotel is a great place to relax in beautiful gardens and tell stories of your time in Rwanda (did you really wake up there this morning?), download your photos and post them to social media, or simply catch up on your book before dinner.
All airport arrival welcomes and departure farewells with private transfers
Double occupancy accommodations
All meals
Mountain Gorilla Permit and trek with guide, tracker, and porter
Services of English-speaking guides and drivers
Customary tipping of guides
Gratuities to lodge staff
Bottled water
Services of our management team in the USA and Africa
Guaranteed departures with just two guests
Visit to Kigali's genocide museum
Low-Season
High-Season
Adult
$

4,800

$

5,600

Child
If you are traveling with children under 15 years of age, please contact us to discuss a Custom Journey.
Single Supplement
$

1,200

$

1,350
Why does the Gorilla Trek extension start at the beginning of the trip and not at the end?
Every Metamo itinerary has in mind where we want to take you. We want to make the biggest impact possible. Starting with Rwanda allows you to have the gorilla experience in the beginning so you can savor the experience the rest of the trip. There is a lot of movement those first three days and we want you to end in the most relaxed state of mind possible. After the climb, flying from Kigali, Rwanda, into Nairobi, Kenya is a great way to start the next leg of your adventure with time to rest, do some posts on social media for your fans at home, and enjoy some tastey, healthy meals. Well rested, you are now ready to start the next leg of the journey through the greatest game parks on the planet. This allows for an incredible flow to the adventure and many stories to share along the way with fellow travelers and loved ones following you back home.
Why is Metamo different from other safari companies?
We are not selling a product. We are selling an experience. We want to be a source of inspiration for searching minds and we care a great deal about you. The Metamo experience is ultimately about transformation and we are asking you to step outside of your comfort zone to allow for the change of perspective that comes from travel to Africa. Our commitment is centered on making sure that you and your family and friends have the greatest and safest adventure possible. Many of our clients have said it is the first time in their adult life that they didn't have to worry about a thing and could completely rejuvenate and expand their personal horizons.
I am looking for adventure. Will this experience provide me what I am looking for?
We are all searching for something that is true. Your question reminds us of U2's song, "I Still Haven't Found What I'm Looking For":
I have climbed the highest mountains
I have run through the fields
Only to be with you…
Only to be with you…
But I still haven't found what I'm looking for
Well, you don't have to climb the highest mountain to find the mountain gorillas of Rwanda, but it is an option. The terraced fields leading up to the sides of the volcanoes are stunning. But the real thrill is the moment you hear a thumping chest of the endangered mountain gorilla and come face-to-face with them. And while that literally can happen, to keep gorillas safe from human disease there has been a 21-meter safe distance rule set in place. Studies have shown that it is broken 98% of the time: 60% or so by humans and 40% or so by the gorillas. And to think, this is just the start of your trip!
Recommended Journeys
Pair this extension with one of these journeys for an adventure you won't ever forget.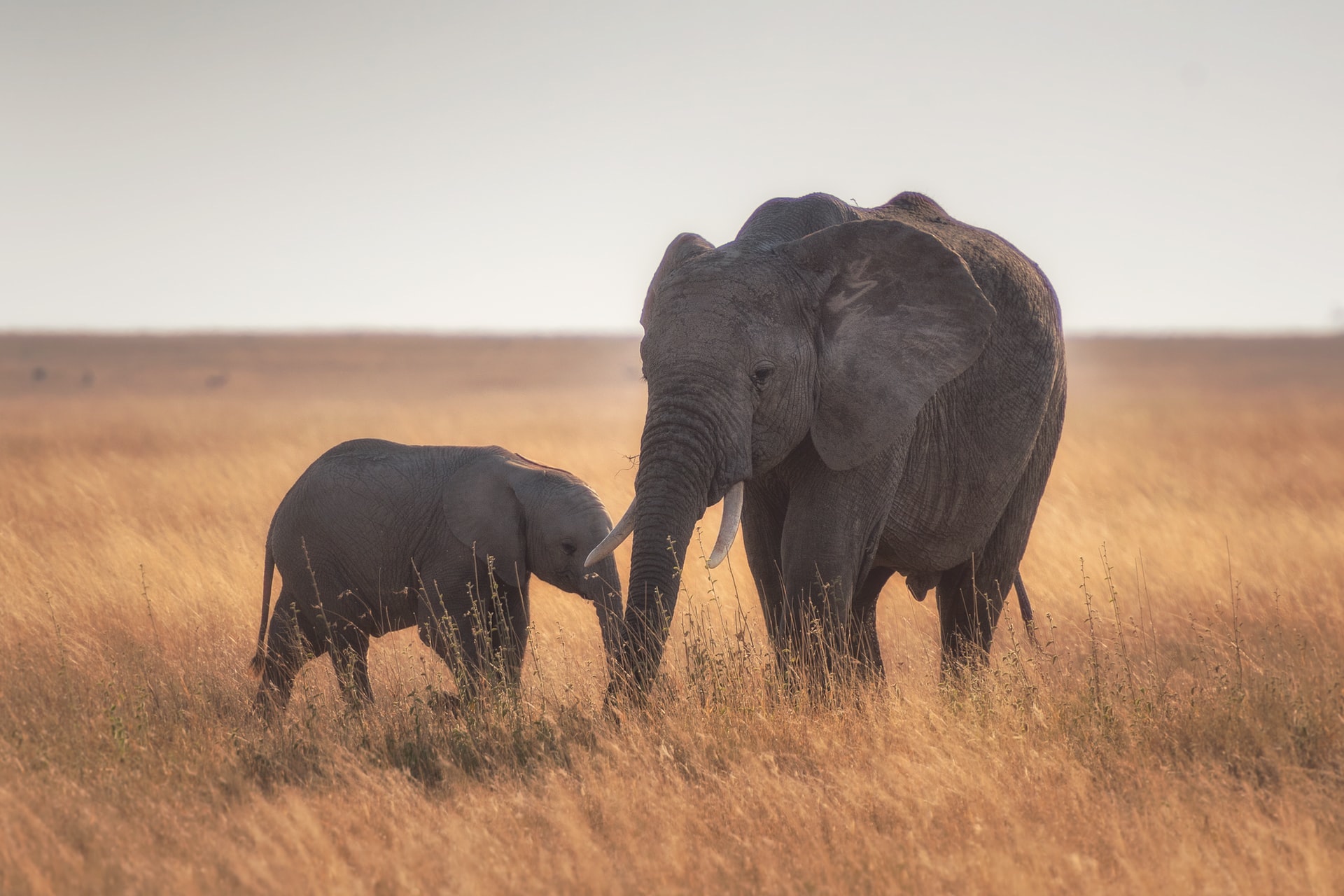 Grandeur of Kenya & Tanzania
Kenya & Tanzania
Price
Starting from $12,600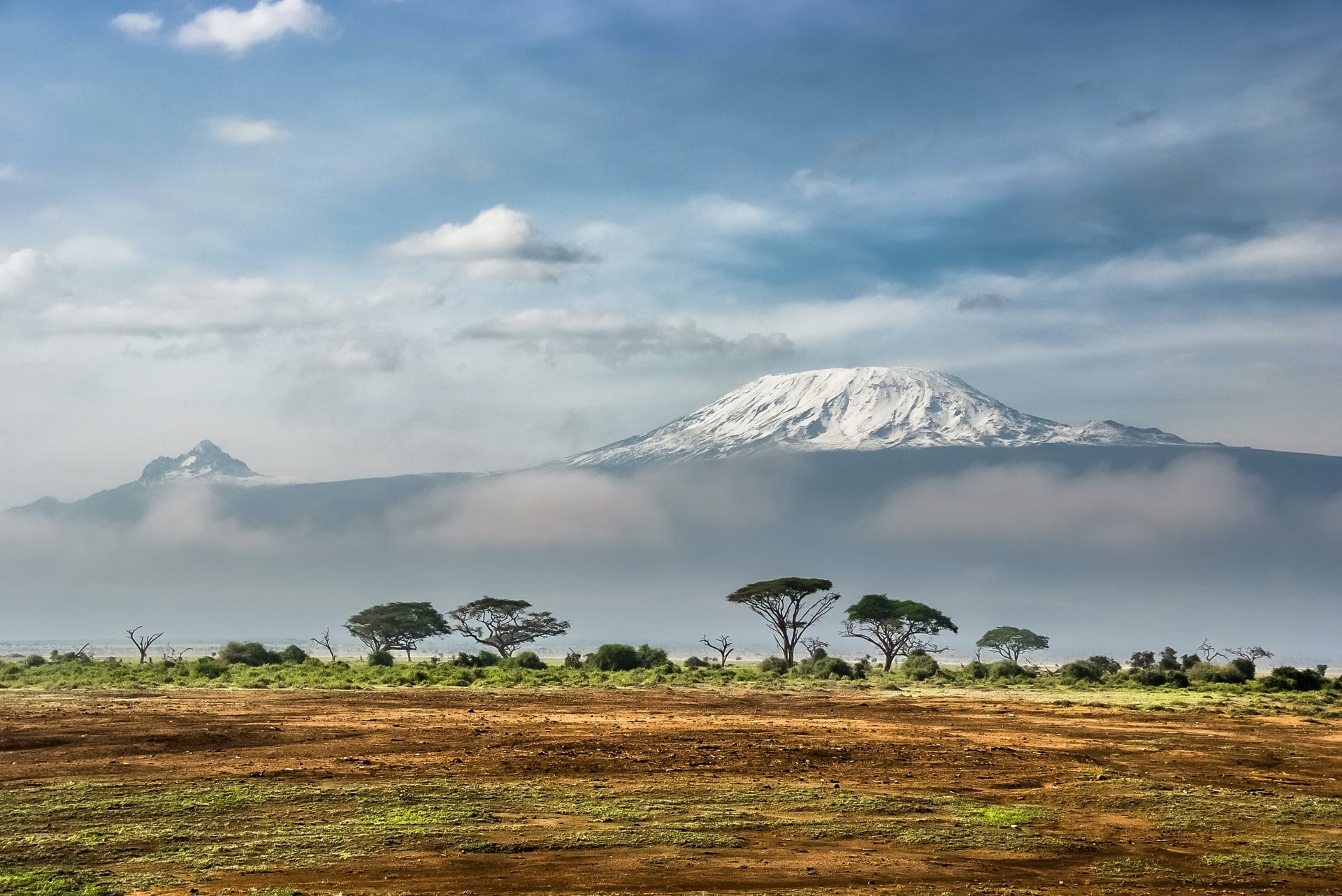 Above the Shadow of the Giant
Tanzania
Price
Starting from $5,700
Let's design a custom journey just for you. →
Ready to start your adventure?
We're ready to be your guide as you embark on the wondrous discovery of your own great story.