Overview: Stunning African Safaris in Seychelles
This is the place where idyllic beauty becomes reality. Pure, unadulterated reality. Mesmerizing white-sand beaches stretch for miles while gentle waves lap at your feet.
These turquoise waters have beckoned to wayward travelers and hopeless romantics for ages. The tradewinds melt your stress away — and in the distance, scattered islands lure you to explore their teeming coral reefs.
It's not just an African safari. Nor is it a challenging climb. This is the exotic crossroads of Africa and Asia — the aromatic blend of two distinct and exciting cultures.
Bask in the sand on beautiful white-sand beaches and warm turquoise waters
Hike mountain trails and explore UNESCO nature reserves
Delight in the island's exquisite creole cuisine
JAN
FEB
MAR
APR
MAY
JUN
JUL
AUG
SEP
OCT
NOV
DEC
The Seychelles has warm tropical weather all year long with temperatures remaining consistent between 75°F to 90°F (24°C to 32°C).
April-May and October-November have optimal underwater conditions for diving and snorkeling. October-April the tradewinds blow in from the Northwest are gentler but there are more showers (especially between November and January) so typical in the tropics. The showers tend to blow over quickly and it can be a very enjoyable part of the experience.
May-September has drier weather. The steady trade winds are wonderful during this time but they can make the boat crossings to neighboring islands difficult so flying between islands is probably better at this time of the year. This is the best time of the year for surfing and sailing. The islands of Mahé and Praslin and some beaches on the Southwest of the island can be too rough for swimming although the coasts on the North and East are fine for swimming.
Featured Accommodations
Our selection of camps, lodges, and resorts are situated in prime locations, maximizing your African safari experience in Seychelles. Secluded and picturesque, they'll immediately transport you to a different state of mind. Each location offers exceptional standards of service. And more important, they all take conservation seriously. Not only do they make as small a footprint as possible, but they aim to give back to the communities and ecosystems in which they exist.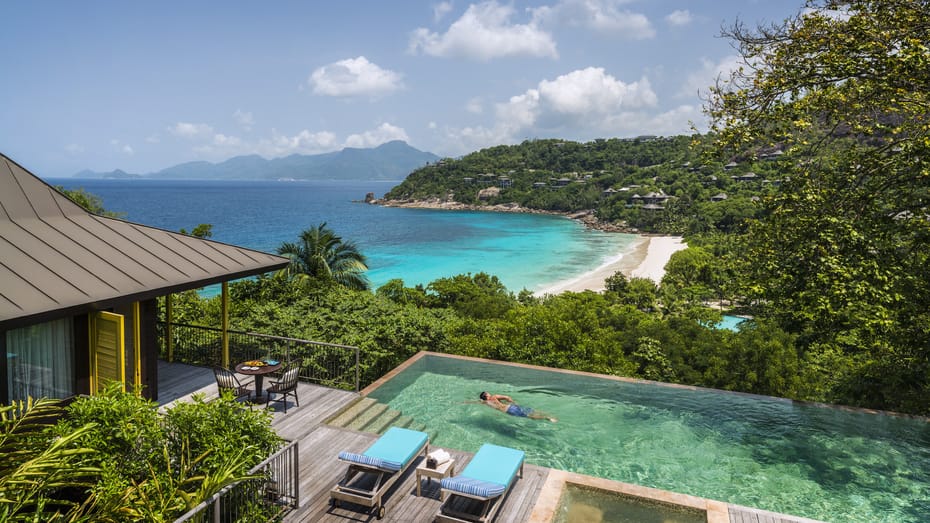 Four Seasons
Mahe Island, Seychelles
Carana Beach Hotel
Mahe Island, Seychelles
Seychelles Journeys
Our tested, tried, and true itineraries that feature spell-binding Seychelles.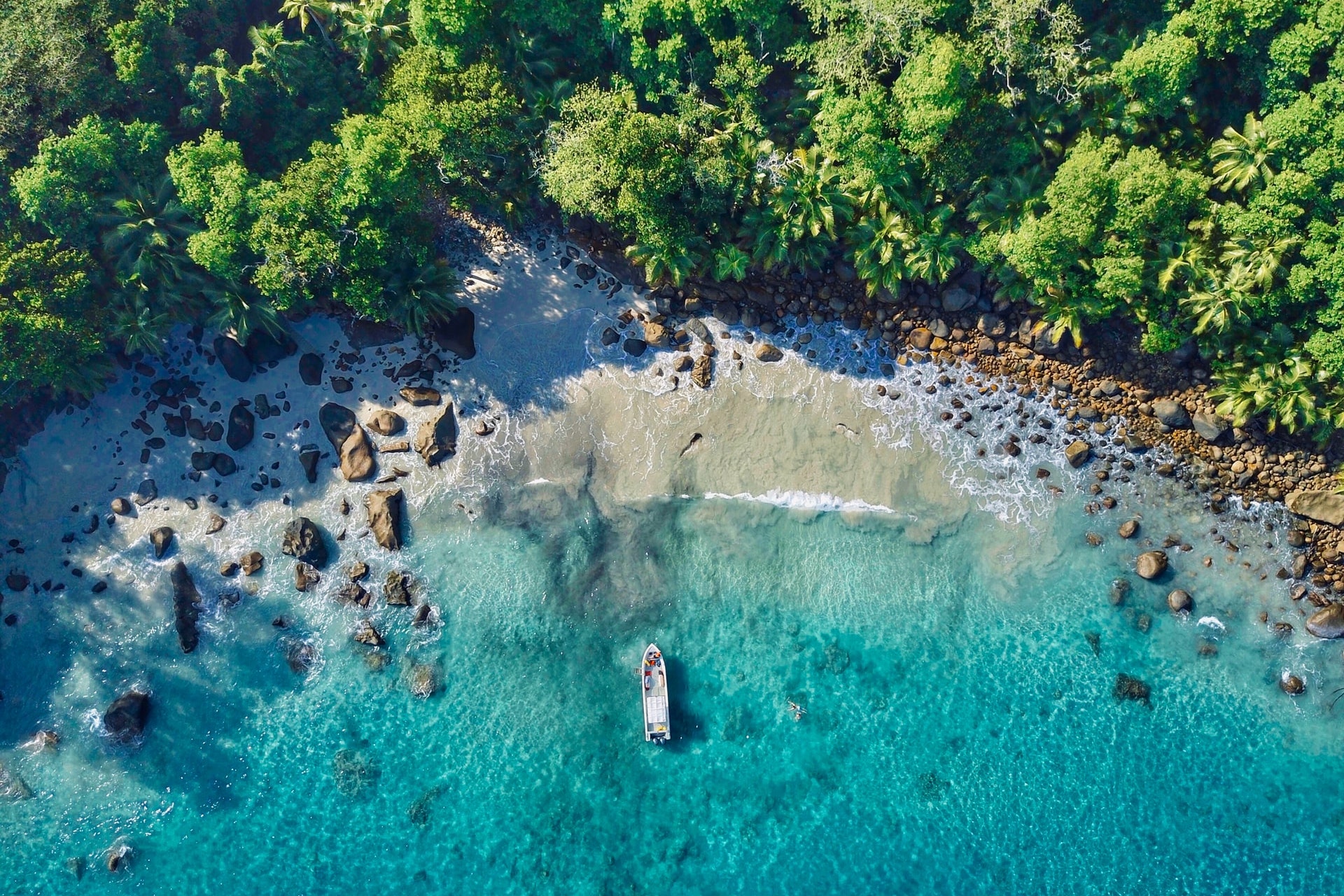 Ballad of Land & Sea
Kenya & Seychelles
Price
Starting from $8,900
Want us to design a custom journey for you?
Ready to start your adventure?
We're ready to be your guide as you embark on the wondrous discovery of your own great story.