Your Camps & Lodges
Your selection of tented camps and lodges are situated in prime locations, maximizing your safari experience. Secluded and picturesque, they'll immediately transport you to a different state of mind. Each location offers exceptional standards of service. And more important, they all take conservation seriously. Not only do they make as small a footprint as possible, but they aim to give back to the communities and ecosystems in which they exist.
Curated luxury. Purposeful sustainability.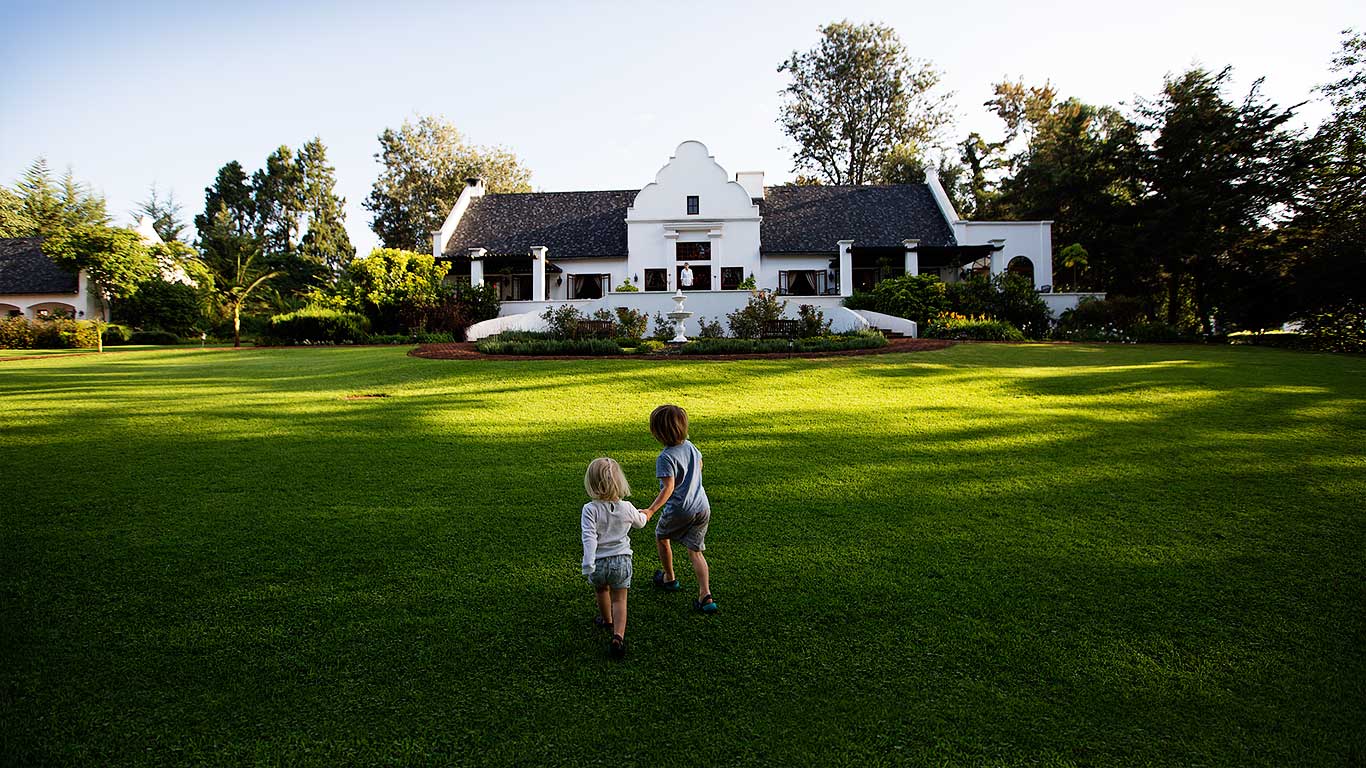 Luxury Lodges
The luxury lodges typically consist of several spacious, private cottages on pristine land surrounding a central building, where you can find a restaurant, bar, and guest services. Rooms are a short walk from all services and incorporate themselves into the land in such a way that it feels completely natural. You'll find services like day spas and wifi at each location, and you'll always be welcomed with the utmost hospitality and charm.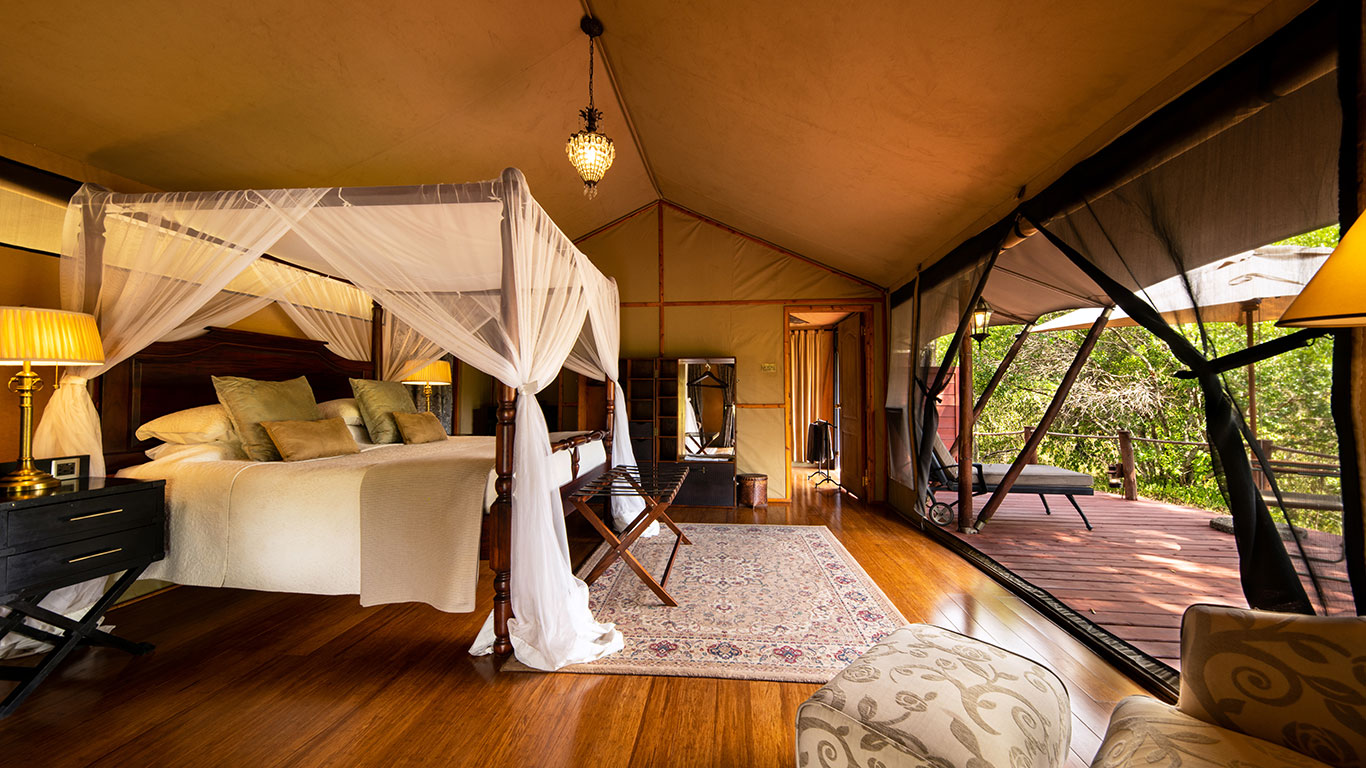 Luxury Tented Camps
The luxury tented camps are normally made up of one main tent and several guest tents. Don't be fooled, however. These aren't your average, every day camping tents. Each tent is spacious and has its own bathroom, four-poster bed, wood floors, and a veranda. You'll find yourself closer to nature than ever — all without leaving the lap of luxury. Untamed is one way to describe this experience. It's not uncommon to feel the roar of a not-so-distant lion. But never worry — the tents are completely safe! Enjoy a relaxing post-safari afternoon in the shade of an acacia. This is the way Africa was meant to be enjoyed.
Eco-friendly first. Always.
The camps and lodges are specially curated with a focus on sustainable practices. Each makes varying contributions to the conservation of its surroundings, cultures, and wildlife. They make concerted efforts to reduce water and energy usage and emissions.
Factors that contribute to our decisions:
How management treats the local tribal community
Usage of green technology
Ecosystem footprint
Commitment to sustainability
Conservation ethos
Last but not least, we never skimp on luxury. Comfort, setting, and ambiance are equally important to your experience. And we make sure to choose the best of the best.
Explore The Accommodations
Click on one of the country's pins in the map below and then click on "Explore Camps & Lodges" to view the accommodations in that country.
Kenya
Tanzania
Seychelles
Rwanda
Ready to start your adventure?
We're ready to be your guide as you embark on the wondrous discovery of your own great story.