Ballad of Land & Sea
This journey is perfect for honeymooners and couples but also great for families and friends who want to spend quality time together. This unrestrained African safari combines Kenya's most famous wildlife park, Maasai Mara Game Reserve, with warm azure seas and white sand beaches of your next destination, the astonishingly gorgeous Seychelles Islands on the Indian Ocean.
Explore this journey
Destinations
Kenya
Seychelles
Price
Starting from
$17,860
Passions are unleashed as you experience the thrill of the wildlife safari on land, the romantic elegance and unrestrained romantic adventure of your safari camp, and the mystery of the sea with trade winds that blow your cares away. The "Ballad of Land & Sea" is our most romantic African safari, perfect for honeymooners and couples but also great for families and friends who want to spend quality time together. This unrestrained adventure combines Kenya's most famous wildlife park, Maasai Mara Game Reserve located on the Kenyan side of the Serengeti Plains, with warm azure seas and white sand beaches of your next destination—the gorgeous Seychelles Islands on the Indian Ocean. It is your poetic adventure through a wild realm of astonishing landscapes.
Experience what is arguably the most romantically adventurous getaway one could have on the planet dans le giron du luxe (in the lap of luxury)
Witness thousands of animals on endless plains in Maasai Mara
Chances to discover the Big Five and the Great Wildebeest Migration
Otherworldly Maasai Village visit
Options for early morning hot air balloon rides, horseback safari, bush dinner, and so much more
Incredible contrast of experience between Kenya's greatest wildlife park with days on some of the world's best beaches of Seychelles
Enjoy a large range of watersports
Snorkel around vibrant coral reefs
Visit the giant tortoises of La Digue
Luxury mixed with unrestrained adventure tempered by time to enjoy it all
Complete care, privacy, and attention to every detail awaits you
Lodging in elegant secluded locations brimming with romanic charm
"There is something about safari life that makes you forget all your sorrows and feel as if you had drunk half a bottle of champagne — bubbling over with heartfelt gratitude for being alive."
Days 1-4: Maasai Mara Game Reserve
Fly into Nairobi this morning where you are soon to board a flight for Maasai Mara. Flying high above the Great Rift Valley, the "cradle of mankind," you pass through a point of a new beginning and a time between what was and what is next. Time feels suspended as you start to approach the greatest wildlife park in Kenya and begin to spy what looks like tiny little creatures walking in slow motion on the land below—the first stanza in the "Ballad of Land and Sea." Your multiple safari game drives present you with countless spontaneous moments watching animal interactions and movement. Your expert guide gives fascinating descriptions and tells colorful stories. Your time off of amazing safari game drives is spent in utter relaxation and comfort at your wildly romantic and secluded tented camp in an optimal position in the park. You will learn that a safari is always much more than a game drive—it is an unscripted rendezvous with unrestrained adventure.
After your morning safari, enjoy a cup of Kenyan coffee on your veranda with endless views over the vast open clearings of the ecosystem. Maasai Mara is the northern extension of the Serengeti. The park is without a doubt one of the greatest safari destinations in Africa. The great wildebeest and zebra migration is the largest movement of animals in the world and any time of the year you will be stunned by the number of animals you will encounter. The best part? There is really no predicting what will happen next on this part of your adventure. Maasai Mara—a vast savanna grassland, dotted with acacia trees, with rolling hills and breathtaking panoramas in every direction—is one of the best places in all of Africa to spot the Big Five. "The Mara" is well-known for its great herds of plains game, like black-maned lions, leopards, cheetahs, and elephants, as well as virtually every other kind of animal found in Kenya. Between July and October, over a million wildebeests and zebras and a few of their other mates make the dangerous trek crossing across the croc-infested Maasai Mara in search of new grazing territory. Culturally, the reserve is extraordinary because of the proud and colorful Maasai who inhabit the area. Highlights during our time here include phenomenal game viewing, a walk along the banks of The Mara River—where hippos and crocodiles are often seen in great numbers—and exploring the optional activities in The Mara, which include bush dinners and sundowners, visits to a local school and other cultural experiences, and of course the legendary early morning hot air balloon safaris over The Mara, among others. Back at your luxury tented camp—where relaxation and romance dance together in one of the most beautiful settings imaginable—soak up all of the wide-open breathing space that is often lost in our usual day-to-day existence back home.
Day 5: Nairobi
The pulse of life has been so vibrant. Color. Sound. Beauty. Stillness. Movement. Life, ready to burst forth like the cheetah you saw yesterday. The warmth and generosity of your guides and camp staff have been so uplifting and you've learned so much. It is hard to say goodbye. After a final morning safari, lift off from the little dirt runway and soar over the great expanse of the Rift Valley, bound for Kenya's capital. Nairobi bustles with brawny energy that is becoming more sophisticated every day. Enjoy a visit to the Giraffe Center for an up-close meeting with these amazing creatures you have been admiring the past few days out in the bush. Your 5-star hotel is a great place to relax in beautiful gardens, download safari photos and post them to your social media, or simply catch up on your book before dinner.
Days 6-11: Seychelles
Fly off to your adventure in Seychelles! When you first arrive, don't be surprised if you are feeling so euphoric that you feel like you are floating on the azure seas that surround the islands. The beautiful country is blessed with deep blue waters, fine white coral-sand beaches, and exotic sea life. This island country is the perfect place to be engaged with a story bigger than ourselves in this second half of the "Ballad of Land & Sea."
The 'main attractions' are in the depth of relaxation, rejuvenation, and connectivity to life. The legendary string of 150 islands scattered across the Indian Ocean will leave you spellbound. These mesmerizing beaches have been known to explorers, wayward travelers, and adventurous honeymooners for ages. The diving and snorkeling experiences are phenomenal. Mahé is the largest island and your entry point to Seychelles. Wonderful Praslin and La Digue Islands are just a short boat ride away.
Day 12: Transfer to the airport
As you lift off over the Indian Ocean, the full impact of the "Ballad of Land & Sea" sets in. It has led to a transformative experience. Did it somehow turn back the clock of time to a previous life or is it a new perception that satisfies yearning as deep as the sea to be free. Perhaps it is somewhere in between.
All airport arrival welcomes and departure farewells with private transfers
Four glorious nights and five days at one of Africa's premier luxury safari tented camps
Wildlife safari game drives in the privacy of your own safari vehicle with an expert guide
Flights to and from Maasai Mara National Reserve
All park and conservancy fees on safari
Explore Nairobi and stay in a hotel that elevates the standard of luxury and overlooks the iconic Ngong Hills
Membership in Flying Doctors Society
International flight from Nairobi to the Victoria, Seychelles
Six nights in absolute luxury at the Four Seasons Seychelles
Oceanview with private sundeck and plunge pool
Tipping of safari guides and lodging staff throughout
All meals in Kenya and half board in Seychelles
Services of our management team in the USA and Africa
Ballad of Land & Sea dates customized around your ideal timeframe
Pricing starting from $
17,860
Why is this Metamo adventure perfect for my honeymoon or a getaway with my significant other?
Let's just say that not only is everything taken care of for you, but you will also be staying in some dreamingly romantic places in complete comfort and care. You are about to experience an unscripted rendezvous with adventure of all kinds.
What is the "Ballad of Land & Sea?"
It is a ballad that satisfies your burning desire to be free and reflects the imagination that brought you to Africa in the first place! The Land: The beautiful timeless safariland of Maasai Mara, the proud and otherworldly Maasai tied so closely to the land that they are one with it, your impossibly romantic tented lodge in incredibly picturesque and private settings. You will see prides of lions, elephant herds, giraffes that seem to walk in slow motion, and have a chance to witness the Great Migration. Cap this with an optional early morning hot air balloon safari with a champagne breakfast to follow on the plains. The Sea: the second part of your ballad is a perfect contrast to your adventure on land, with deep blue water to soothe the soul, long walks on white coral-sand beaches, and the Indian Ocean waters whose ebb and flow give just the right cadence to your great romantic story.
Considering all of the Metamo adventures, why I should go on this trip over all others?
This is a trip for those who want incredible wildlife experiences without a lot of time traveling, allowing more time to deepen relationships and engage in a larger story. This is a great trip if you love animals, the sea, contrast of experience, and time to witness the calm rhythm of life that escapes us in our material world. You are entering a magnificent story with so much personality. Some quality from each place we travel to comes with us to the next destination.
What if there is too much time between safaris? What is there to do at the lodges or in our tented camps?
From the Art of the Peaceful Warrior: "Boredom is a fundamental unawareness of life." The bird just landed on a nearby acacia tree as you sit on your veranda after a glorious morning safari. It's colors make you think of a Monet painting that you can't stop staring at. The Lilac-Breasted Roller has eight gorgeous colors: green, yellow, black, white, turquoise, dark blue, reddish brown—and of course, lilac. Between safaris, you might want to take out your book, take a nap in the shade of acacia with the sounds of Africa all around you, or download the photographs from your morning safari. Life at home is busy enough and Metamo understands that you need to be recharged. We pace your adventure to ensure it is a wonderful combination of excitement and time for reverie.
What would you say are the main highlights of this Metamo experience?
Many of our clients have said it is the first time in their adult life that they didn't have to worry about a thing and could completely decompress. Your imagination will be enlightened to all the possibilities of life. You will be immensely happy that you have pursued your dreams and traveled to Africa for the adventure of a lifetime. You will know you had the guts to break away from the excessive busyness in your life to connect more deeply with life's greater meaning. You will have moved beyond your comfort zone to let our expert guides provide an experience like no other.
Extensions
For those who don't want to miss out on any aspect of Africa.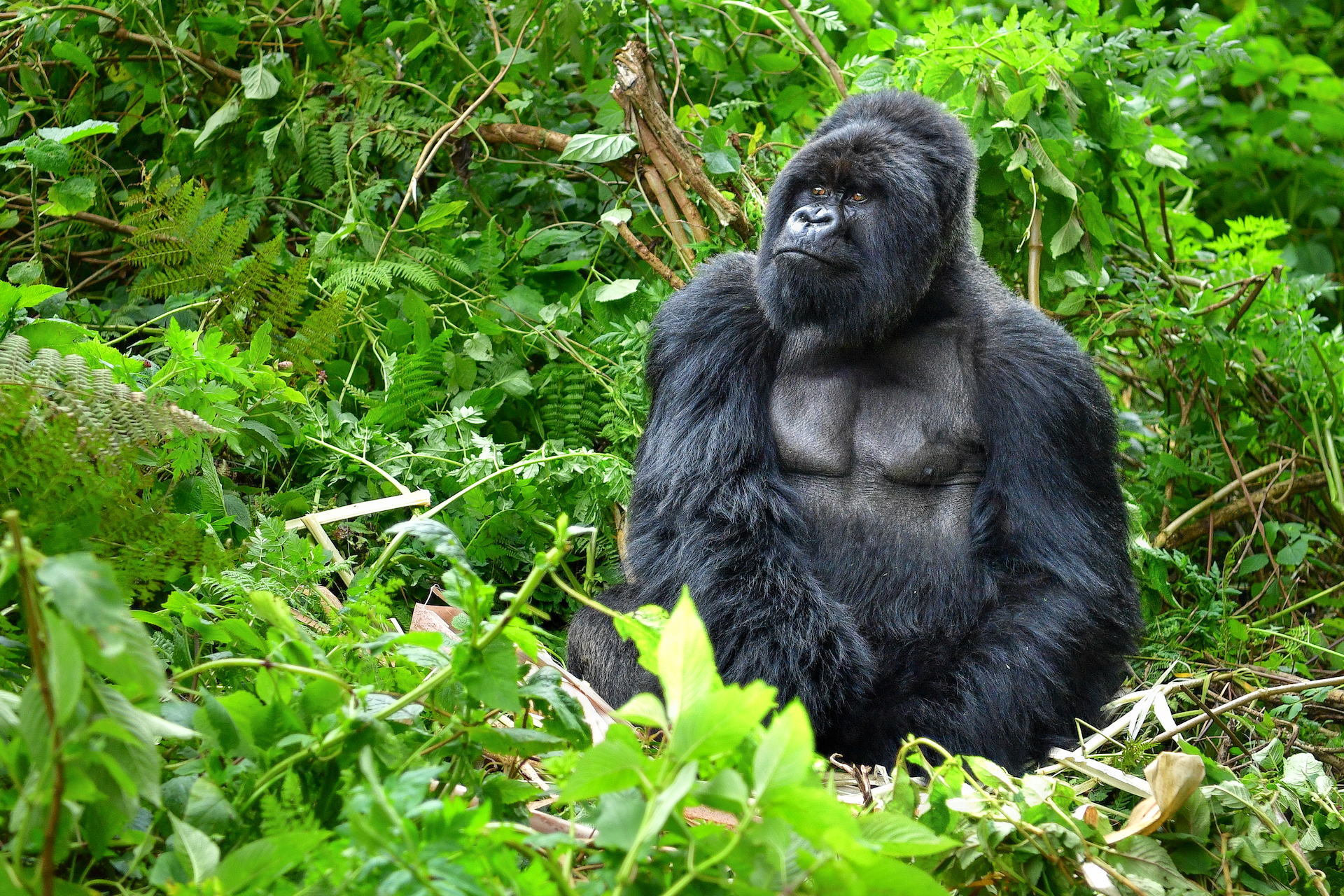 Gorilla Trek
Rwanda
Price
Starting from $4,800
Want us to design a custom journey for you?
Ready to start your adventure?
We're ready to be your guide as you embark on the wondrous discovery of your own great story.