Request a free Metamo brochure
We'll mail you our beautiful Metamo brochure at no cost. It's a great conversation piece and, hopefully, you'll find yourself returning to it many times as you dream about your African Safari of a lifetime.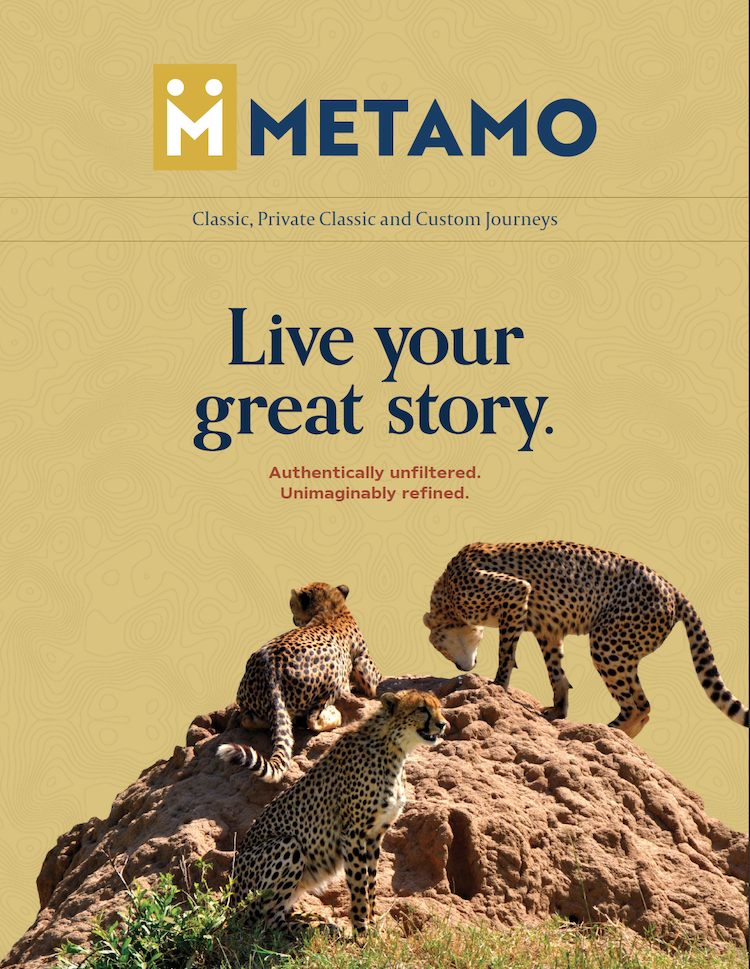 Actually, I'm ready to start planning my trip now.
Great! We'll ask you a few more questions so we can begin designing the journey of your dream.