Samburu Game Reserve
There is a wide variety of animal and bird life seen at Samburu National Reserve. Several large game species common to Kenya's northern plains can be found in abundance here, including the following dry-country fauna: gerenuk, Grevy's zebra, oryx and reticulated giraffe. All three big cats, the lion, cheetah and African leopard can also be found here, as well as the elephant, Cape buffalo and hippopotamus.
Explore our Accommodations
Elephant Watch Camp
Samburu Game Reserve, Kenya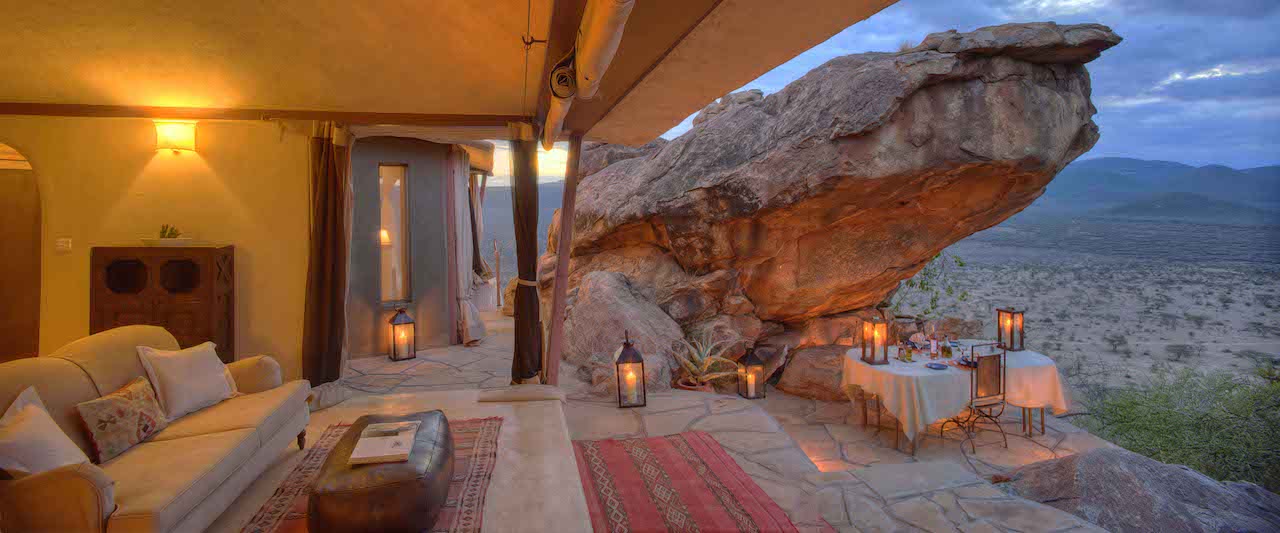 Saruni Samburu
Samburu Game Reserve, Kenya
Samburu Intrepids
Samburu Game Reserve, Kenya
Ready to start your adventure?
We're ready to be your guide as you embark on the wondrous discovery of your own great story.