What sort of lessons or takeaways from the trip gave you a different perspective as a business leader?
"Traveling to this part of the world gave me an insight into so many other realities beyond my world. It helped me realize just how big our world really is and how much we all have in common." —Leticia Robles
"Always important to remain humble and particularly to express gratitude." —Stephen Richardson
"We are incredibly lucky to be able to conduct business efficiently and effectively in a 1st world country." —Brian Rishwain
"Your business can survive without you for three weeks if you get organized! If your business can't, you better fix that quickly! The trip and relaxation also allow time to decompress and clear my head so I can look ahead at what the future might and could look like. Seeing life from this non-stressed perspective again, allows you to focus on what are the more important things in life." —Ronald Guntert
"The major lesson was that a simpler life is one worth emulating." —John Stephens
What is something that totally surprised you or that you learned on the trip?
"That sometimes traveling in a large group with more than just immediate family, as we did here for the 1st time, is great fun." —Brian Rishwain
"I was overwhelmed by the kindness of Africa's people. The many we met were generous with their time and engaged easily in fun conversation. Their hearty laughter and beautiful smiles are ones we'll never forget." —John Stephens
"How clean, wonderful and impressive Rwanda was." —Ronald Guntert
"If I am being honest, when we made the decision to travel to Africa I was a little hesitant. I was surprised by the beauty of nature and all that Africa has to offer. I also quickly learned how friendly, hospitable, and welcoming the locals are." —Leticia Robles
"Upon reaching the first true edge of the great migration, I was struck by the sheer wonder of the landscape stretching out in front of us, and filled with the energy and electricity of thousands of living, breathing and braying wildebeest." —Stephen Richardson
Were you able to completely decompress on the trip and if so what made that possible?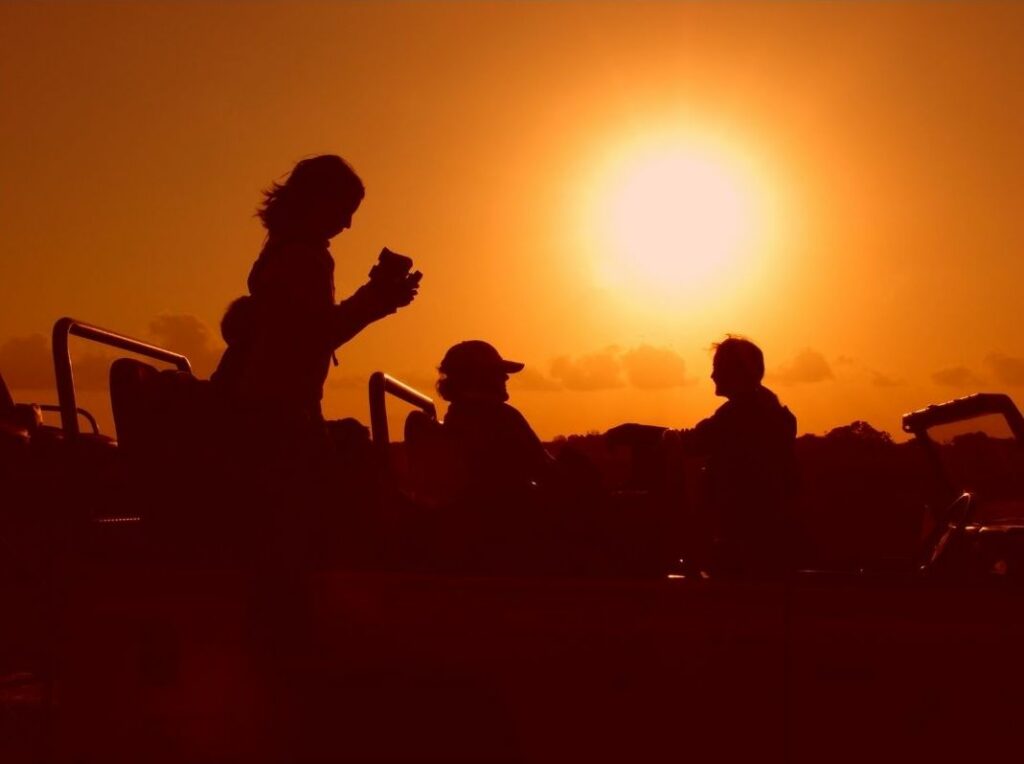 "Yes, it was the most relaxing trip of my lifetime. Decompression came easy because we were transported into a different world. One much slower and simpler, in a great way, from the high speed, high anxiety Western society we live in. Being in Africa alone wouldn't have ensured this decompression. Rather, it was the result of the specific locations we visited and the locals with whom we interacted."—John Stephens
"The two weeks we were on the trip were definitely filled with numerous activities. However, I felt that there were enough breaks during the trip that allowed us to decompress and rest. Something as simple as coming back to the hotels, showering, and enjoying dinner helped tremendously." —Leticia Robles
"The trip transports your mind, body & and soul to a place of reflection as well as reinvigoration." —Stephen Richardson
"…The beauty and camaraderie while touring and at meals is wonderful. I always look forward to my trips to Africa and can't wait to go back again." —Ronald Guntert
"Totally, and for many reasons: (1) the all-inclusive, prepaid nature of things, (2) the fact that Greg, Susan and their staff pre-arrange and expertly execute all aspects of the trip so we didn't have to make any decisions or battle family members on what to do each day (3) that there were other kids on the trip so my kids had friends to hang out with so they stay happy (4) that the terrain and culture are so unique and different that my mind was constantly stimulated and present in the moment (5) the incorporation into the trip of visits to the Red Rhino and other local charitable organizations." —Brian Rishwain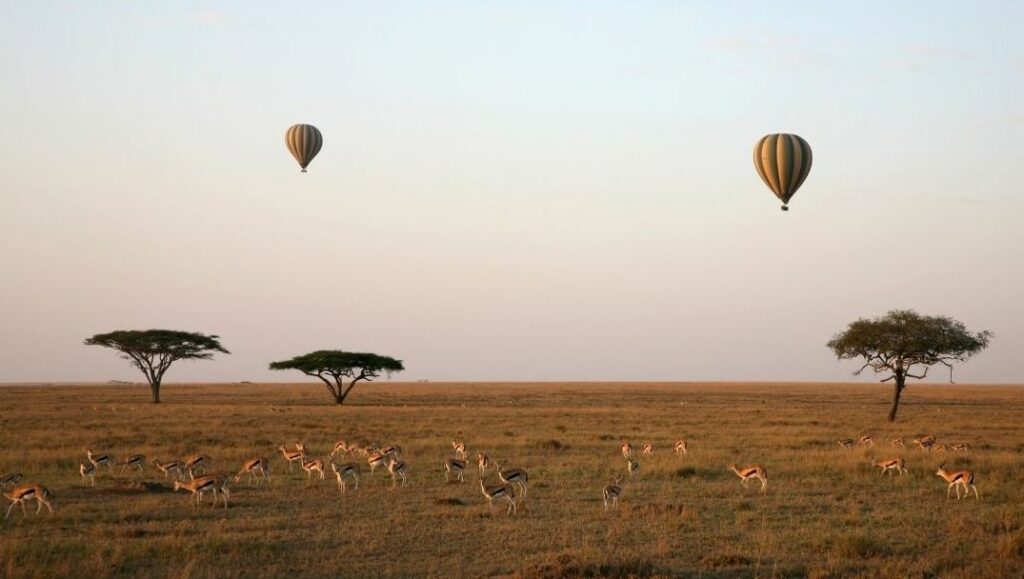 As an extremely busy business person, what was your motivation to go to Africa?
"To take a trip that was completely different geographically, culturally and stimulation-wise from any other I had ever experienced."—Brian Rishwain
"I wanted to visit and experience the birthplace of humanity with my family. I didn't know what to expect but had hoped a trip to Africa would be moving and an experience unlike traditional vacations we'd been on. It ended up being 10X better than hoped, more moving and more enlightening than could possibly be imagined." —John Stephens
"Africa is a truly worthy destination and pursuit, as the experiences with the people and the place expands the sense of humanity in the world." —Stephen Richardson
"My wife and I are not big group tour people, but we went with Greg and Susan Traverso on a small group tour to Kenya around 10 to 12 years ago and had a blast! One of the best vacations I ever had. I also fell in love with the country and the people…Since then, we have gone back two other times. Greg and Susan know Kenya and the surrounding areas so well you get an excellent mix of destinations without rushing. They always have things so well organized it makes for a very relaxing trip." —Ronald Guntert
"When I was told about the trip to Africa, it seemed like the opportunity of a lifetime. Additionally, being involved with the Red Rhino Outreach Program made my family and I build a connection with the kids and we were eager to meet them. Fortunately, my work schedule allows me to take off large amounts of time so I was able to partake in this trip." —Leticia Robles
What was the most memorable or transformative part of your trip to Africa?
"I would say one of the most memorable parts of the trip was the sheer abundance of wild animals in Africa. In Kenya, you would see thousands as far as your eye could see! In your first couple of days, you would typically see the "Big Five." We were fortunate enough on our first trip to see the great migration of zebra and wildebeest across the Serengeti Plain crossing the Mara River from Tanzania into Kenya. I will never forget this sight as long as I live." —Ronald Guntert
"So many memorable and transformative aspects of this trip (1) watching the sunset across the Serengeti valley while giraffes stroll along the plains (2) seeing lions stalk their prey (3) having to be escorted by a guard to some of our hotel rooms at night to avoid disturbing wild animals loitering around (4) watching our kids play soccer and interact with local kids (5) being serenaded with song and dance by a class of school children (6) seeing thousands of pink flamingos loitering around a lake. Almost every day included something like this." —Brian Rishwain
"The camaraderie and kinship amongst your immediate family and friends on the trip; a shared sense of adventure grows at each step – flying into a dirt runway on a plateau after seeing Mt. Kilimanjaro in the distance is a special thrill." —Stephen Richardson
"The beauty of Africa and the wildlife was extremely memorable and I do not think I will forget this experience. However, I think the most memorable part was meeting all the people. Everywhere we went, I was blown away by how friendly and warm everyone was." —Leticia Robles
"The most memorable was watching my children as they played basketball and soccer with the children in the Red Rhino Children's Center. The African and American children immediately joined as teammates. Their sharing of laughter and hugs was beautiful to witness." —John Stephens
What was the experience like for your family as a whole?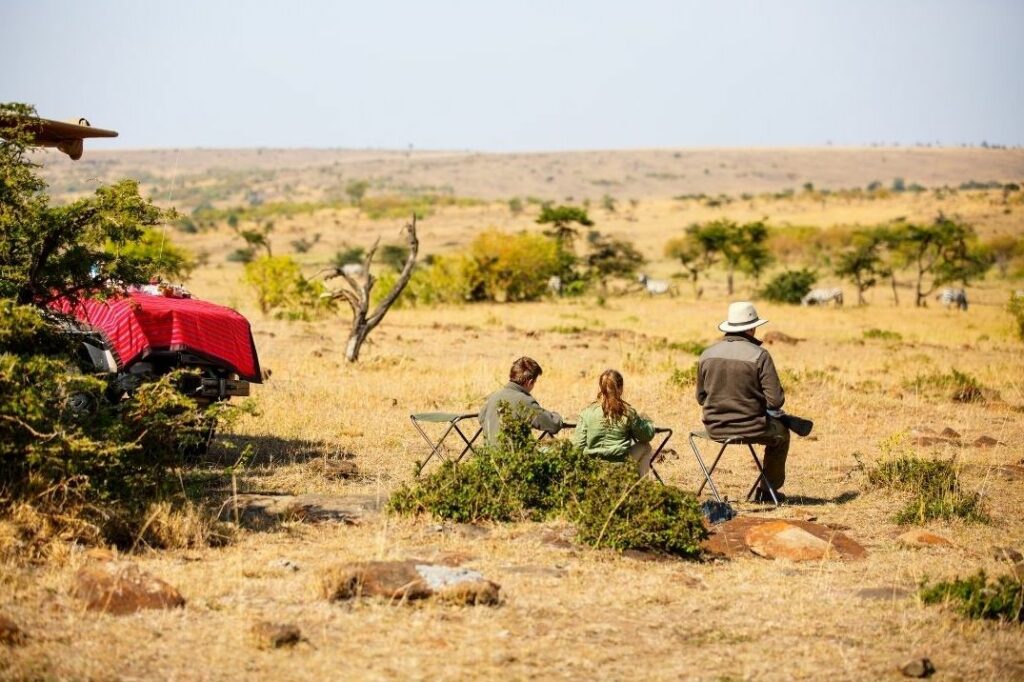 "The family experience is extraordinary and watching it creating an indelible and positive mark on your children's minds and hearts is deeply gratifying."—Stephen Richardson
"Incredible. Words haven't yet been invented to describe how much we all learned and grew. Each of our five family members refers to it as 'the best trip ever'." —John Stephens
"Amazing to watch our kids be blown away by the uniqueness of the experiences and culture." —Brian Rishwain
"My family and I still talk about this trip to this day. Not only was it fun for all of us but it allowed us all to try something new. Usually, when we go on vacation, it is just the 4 of us. However, traveling with a group of new people allowed us all to branch out and make new friends." —Leticia Robles
"If I gave my family a choice between going to any place in the world and going to Africa, I would wager they would all say, Africa. There is always a great group of well-behaved kids and young adults on the trip that always have a blast together on safaris, at meals and sitting around the campfire at night. Our entire family agrees that the fantastic people we meet and get to know on these trips is one of the best parts."—Ronald Guntert
Why do you think it's important for executives to shut off and travel every now and then?
"As an executive, I live an extremely busy life. Even though I love what I do, it does tire me out. I always look forward to when I travel because I know it will be a time for me to be able to get away and change my perspective. Being exposed to new people and cultures is a great outlet for reflecting on my own life." —Leticia Robles
"Because we should enjoy our lives while we're still living. Work to live, don't live to work."—John Stephens
"The ability to constantly expand your boundaries and stay intellectually curious beyond business and economics matters is essential to staying balanced and providing thoughtful leadership at home and work." —Stephen Richardson
"ABSOLUTELY! No better why to recharge the batteries and get you focused again."—Ronald Guntert
"If you're a busy executive than you know the value of doing this." —Brian Rishwain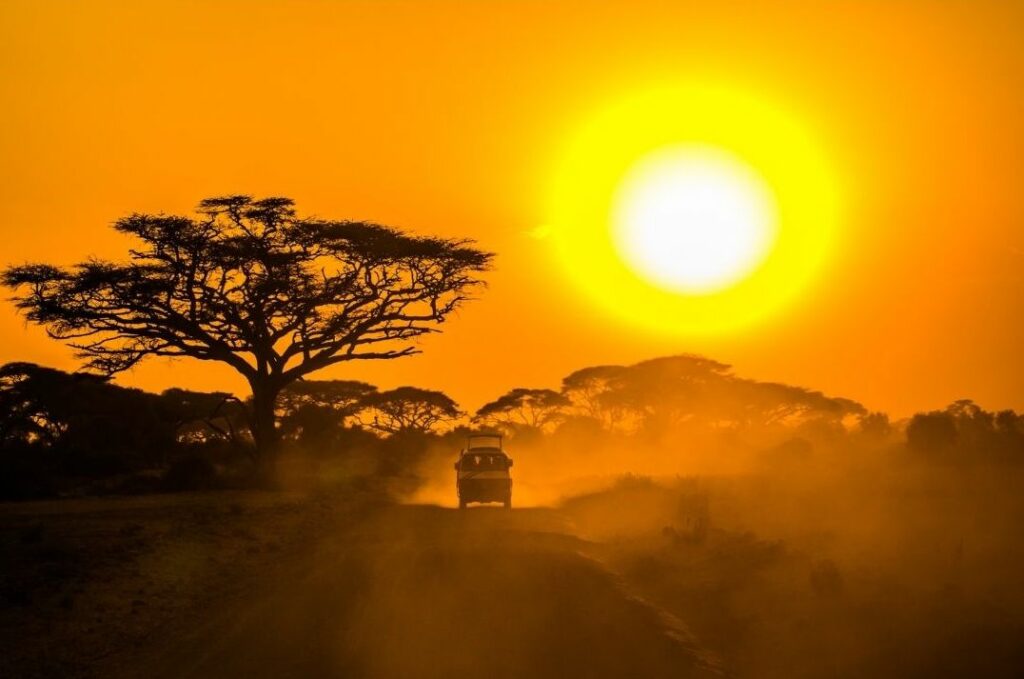 What advice would you give to other business leaders thinking about taking a trip to Africa once it is safe to travel again?
"Go." —Brian Rishwain
"YOU HAVE TO GO! DON'T THINK TWICE. IT WILL BE AN AMAZING EXPERIENCE. Greg and Susan will take care of the rest." —Ronald Guntert
"There are no promises that tomorrow will come, so don't make excuses and don't wait." —John Stephens
"I would highly recommend a trip to Africa for a variety of reasons. Firstly, it truly forces you to get off the grid, which makes for a relaxing trip. Second, the different sights of nature are stunning. Lastly, it provides an opportunity to familiarize yourself with new traditions, culture, people, etc. This was hands down the best vacation I ever had!" —Leticia Robles
"Do it. Travel to Africa is an essential pursuit." —Stephen Richardson