The tropical-beach-getaway honeymoon has been done millions of times by honeymooners long before you and, guaranteed, long after your dream honeymoon is over with. While it does sound nice, why not reach for the stars or, should we say, for the moon? For your honeymoon do something that no one expects of you but something you've been secretly dreaming of your whole life. Here are the 10 Reasons why you should consider your Honeymoon to be in Africa!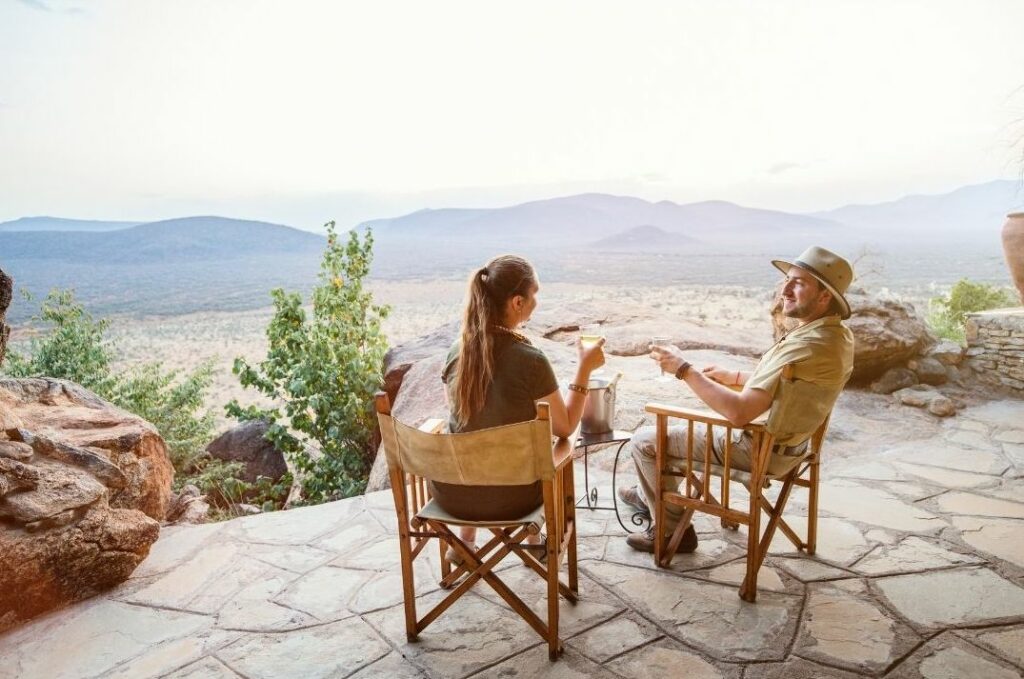 1) It's a story you've longed to experience for yourself

.
Take a moment to close your eyes. Imagine: the two of you together, no worries, the wedding behind you now (was that really just a couple of days ago?!). There's nothing but a great future ahead of you and the open sky as big as your dreams together.
Relax in your romantic and private lodging after your days out on safari. Enjoy glorious sunsets. Gaze upon billions of stars. Listen to song birds as Africa comes alive. Savor the smell of the Kenyan coffee quietly brought to the veranda of your tent without even a whisper…
Excitement. Adventure. Relaxation. This is the Africa you've dreamed of— unlike anything you've experienced back home. Here, you're granted the space to breathe, soak in the lessons of this ancient, timeless land and to have completely uninterrupted quality time together.
We long to tell a story that's bigger than us. And when your honeymoon is nearing its end, you both want to look back together knowing you lived our wildest dreams. The story continues as you tell your children and grandchildren about your adventures in Africa.
2) Africa is as romantic as they come!
You will quickly realize that you are in a very special place. Africa feels untamed, wild, dramatic and beautiful. A safari is always much more than a game drive, it is an unscripted experience filled with adventure.
Your marriage deserves to start out with the unrestrained adventure and romance of the African wild. The possibilities are endless when the majesty of Africa is all around you. You will feel inconspicuously small in the wide-open space among the creatures who inhabit it. In those days in Africa, every moment is an opportunity to learn something new about life and about each other.
Have fun with newlywed matching safari clothing (safari wear) to blend with each other and the environment that surrounds you both. Spend as much time as you desire in your luxuriously gorgeous and completely private tent between your safaris. Enjoy the peacefulness between what was and what will be on your private veranda with boundless views over the vast plains.
3) For modern travelers on their honeymoon, your quality time together is magnified

.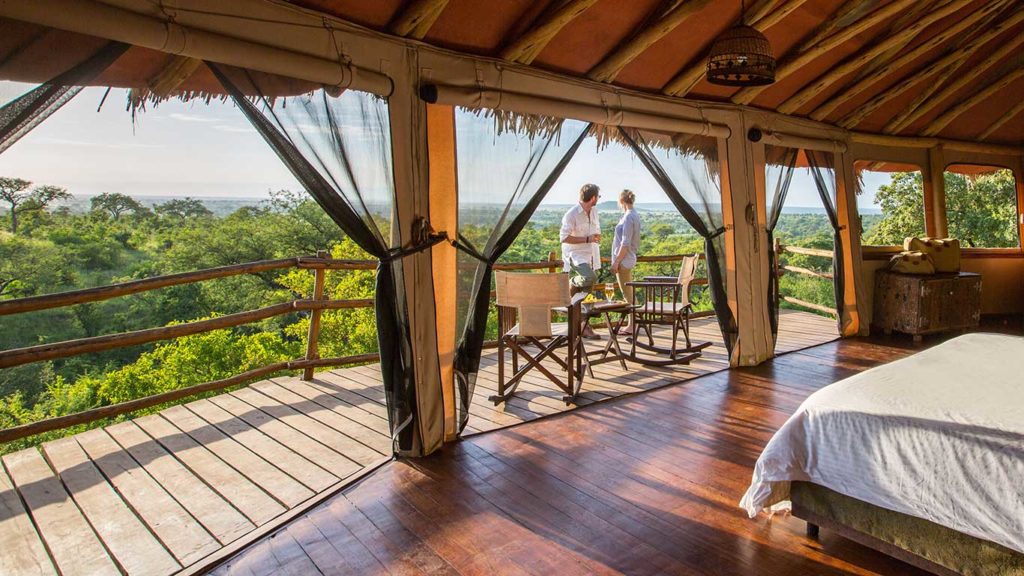 There is a timeless beauty to Africa as there is to your new marriage. On an African safari with Metamo, you don't have to worry about a thing, therefore, your time together is magnified.
In our busy world, we tend to forget what it is like not to have worries, to feel free, to dream about the great possibilities the future holds. Together, you can live in the present moment and soak up all that surrounds you, especially each other.
At Metamo, we make sure that you are the protagonist of your great story. We're merely supporting characters, ensuring you experience the adventure you seek — safely and comfortably. Each safari experience offers the highest level of luxury without sacrificing any of the authenticity you crave.
4) Your Dream Trip is Our Passion

.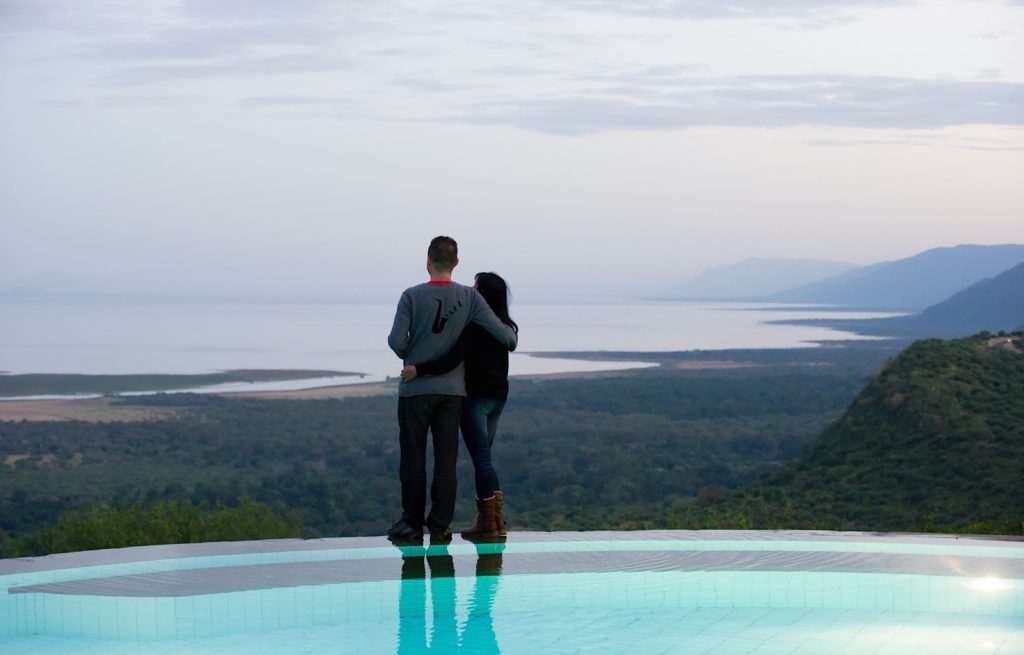 Every one of our itineraries is expertly designed based on our personal experiences in Africa. Our love of this land and its people provide you with endless possibilities reflective of your own unlimited potential as a couple.
From the moment you contact us, we make sure to handle all of the details so you can focus on your wedding plans. From the moment you depart on your honeymoon, our guides and staff are dedicated to making sure that you are stress-free and that you have the greatest experience possible. Get to know our team here.
5) Start your life out together by giving back and making a lasting difference in the life of a child

.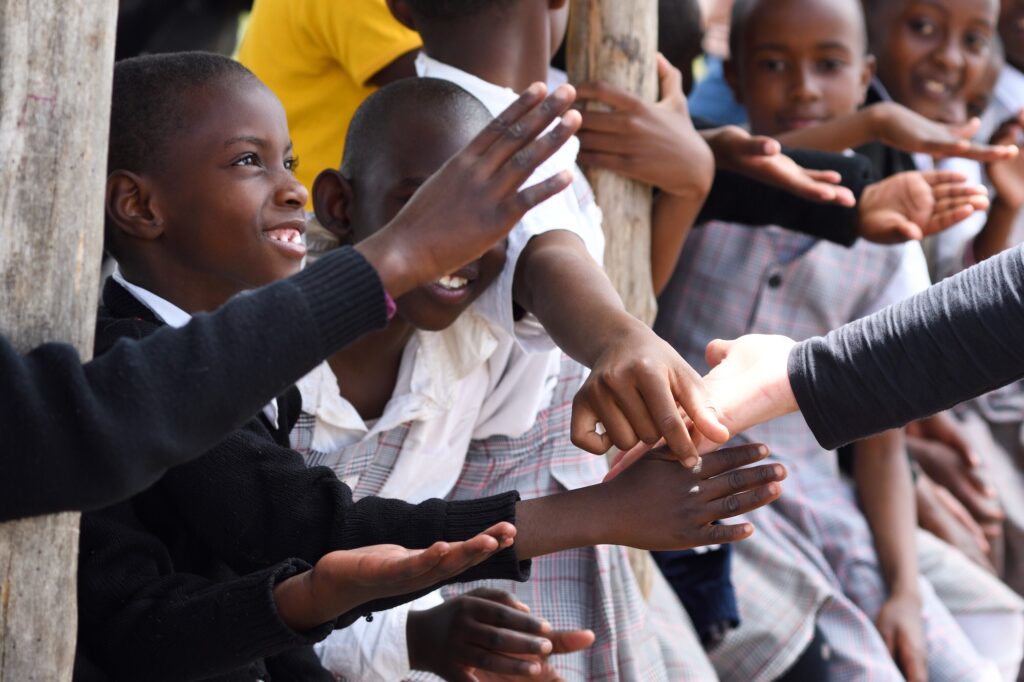 Your Honeymoon will put two children in Kenya through school for one year— now that is making a difference! (And if you decide to bring your in-laws…you can put 4 more kids through school!).
Once your honeymoon ends, the spirit of your love for each other will remain in the children you have helped for the rest of their lives, as you can continue to support their education. If you're interested in learning more about the Red Rhino Outreach Project and about our philanthropy you can find that information here.
6) Because Africa is evocative like the two of you!
The name 'honeymoon' alone elicits mystery, excitement, possibility. As does Africa. Time follows the rhythms of untamed nature. Dawn is welcomed by a swelling orchestra of songbirds— the most pleasing alarm clock known to man. Lions roar in the distance, daring you to venture forth. Tension builds as a cheetah readies its speedy pounce. Gentle giraffes float on the plains, while clumsy baby elephants play at a watering hole. The earliest sight of mankind are tribal footpaths that wind through savanna and brush, from village to village.
Africa begs you to ask: Which is more vibrant— the colors of the land or its people? Maasai warriors, cloaked in brilliant red shawls gaze toward the horizon— searching, but for what? Their ancient knowledge has been passed on through generations. Savannas painted gold by the sun, healing turquoise waters, pink-hued sugar sand beaches.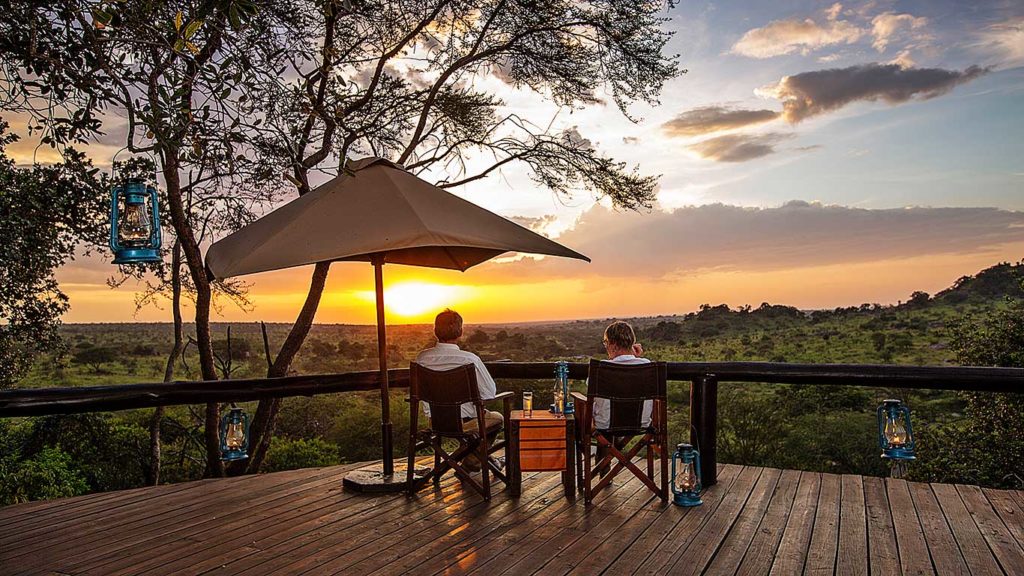 7) We are looking after your wellbeing so you can give your undivided attention to each other.
It is normal to wonder how safe it is to travel so far away from home. Will I get sick? What are the risks? The truth is, there has always been the great unknown. Life is a risk. Getting in a car is a risk. At Metamo, we embrace the unknown but temper our quest for adventure and new horizons with a well thought out plan to keep you at the center of everything we do to keep you safe and happy, so that you can expand your horizons in an unfettered way, together.
We have adjusted our booking policies to allow for more flexibility for our honeymooners and other clients to give your peace of mind. Typically reserved for travelers who pay for an upgraded experience, all classic journeys are now automatically upgraded to private journeys for a limited time. This provides travelers the experience of a life-changing exploration with the peace of mind that they are with a private small group of people they know and love.
Our Metamo Pre-Adventure Packet has all kinds of tips of what to bring (and to not bring!), safety tips, and all to take the burden of planning off your shoulders and on to ours as much as possible so you can focus on your wedding plans! Learn more about the precautions we take here.
8) Choose your special honeymoon itinerary, together and give yourselves a reprieve and be explorers of your destiny!
With all of the stress a wedding can bring on, give yourselves a break and cut out some time together to explore the Metamo itineraires! What better date night is there than to order takeout, split a bottle of wine and plan your perfect honeymoon?
Go over all of the itineraries to pick the one that will be the most romantic, the most adventurous, the most relaxing, the most fun, the most 'you.' Do you want to see the Great Migration where over one million wildebeest cross the Mara River from Tanzania into Kenya and vice versa every year? Or see the Big 5— the lion, rhino, leopard, elephant, and Cape buffalo together? Or perhaps you want to climb Kilimanjaro and then end your honeymoon on the white-sand beaches of Zanzibar Island! The options are as wide open as what you can dream.
Ready to choose the journey of your dreams? Explore our itineraries to find your ideal adventure.
9) Your Honeymoon will be an epic romance and the accommodations you will stay in with play a big part in that!

Our selection of tented camps and lodges are situated in prime locations, maximizing your safari experience. Secluded and picturesque, they'll immediately transport you to a different state of mind.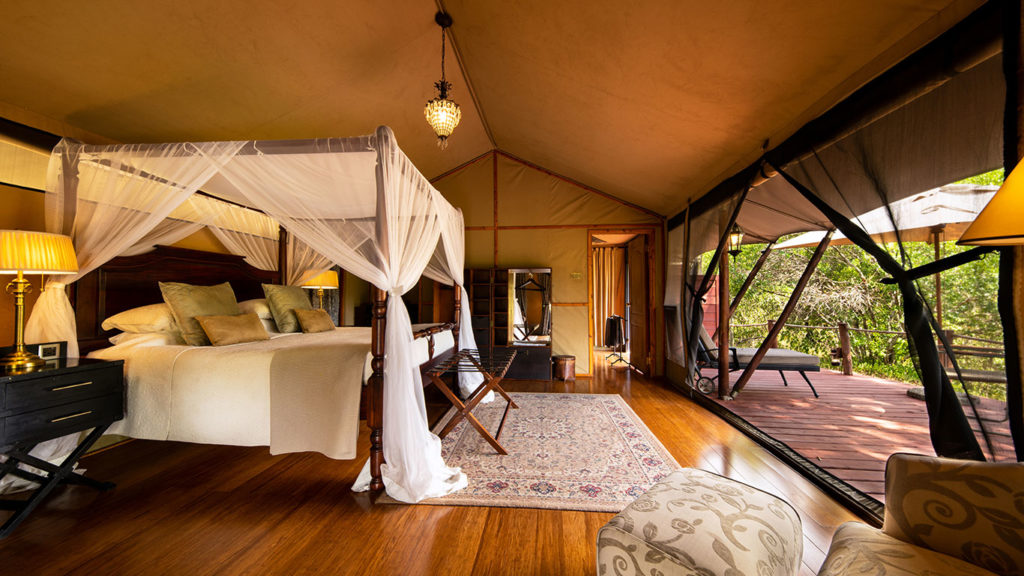 Each location offers exceptional standards of service and they all take conservation seriously. Not only do they make as small a footprint as possible, but they aim to give back to the communities and ecosystems in which they exist.
Our luxury tented camps are normally made up of one main tent and several guest tents. Don't be fooled, though. These aren't your average, every day camping tents. Each tent is spacious and has its own bathroom, four-poster bed, wood floors, and a veranda. You'll find yourself closer to nature than ever— all without leaving the lap of luxury.
Untamed is one way to describe this experience. It's not uncommon to feel the roar of a not-so-distant lion. But never worry— the tents are completely safe! Enjoy a relaxing post-safari afternoon in the shade of an acacia. This is the way Africa was meant to be enjoyed. Explore our accommodations here.
10) Let's face it, all romance aside, you still want to experience all the glory of the safari parks and reserves and have plenty of stories (and photos on Instagram) to share!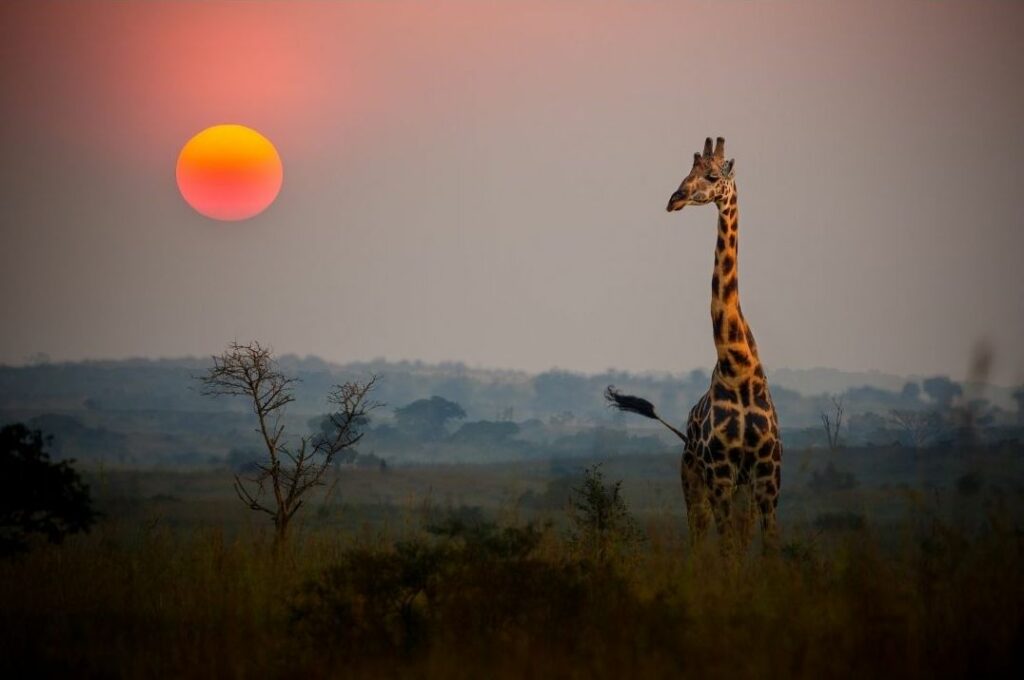 Witness the Great Migration of Wildebeest where over one million wildebeest and zebra cross the crocodile infested Mara River in search of greener grass on the other side.
See not only the Big Five, but also giraffes, cheetahs, hyenas, hippos, impalas, gazelles, wort hogs, monkeys, mongoose, jakals, amazing birdlife, so much more!
And of course, your day on safari is unpredictable and as a private safari you can stay out as long as you want or decide to spend the morning or afternoon or all day in your exquisitely private and romantic deluxe tented camp!
You will leave Africa with plenty of incredible photographs, stories that you're friends back home won't even believe, memories to last a lifetime and a longing to return…maybe with your children one day.